I am providing this Answers to FAQ's, FREE, at no charge or special request as I am hoping that my experience working with REO's can help you better understand how the REO buying process works and to be better educated on what banks typically require. If you have any further questions, please feel free to contact me to learn more.
Star Realty, Inc.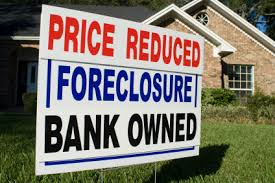 When Purchasing REO Properties
WHAT IS REO?
An REO is "real estate owned" by the mortgagee (BANKS), usually a property that was not sold at the foreclosure auction to a bidder and was therefore acquired or "taken back" by the lender. Since lenders are not in the business of managing real estate, they are willing to sell REOs quickly to interested home buyers or investors.

HOW SOON WILL THE BANK RESPOND TO MY OFFER?
Most likely they will respond in 3 to 7 business days. On rare occasions, they will respond in 24 hours. We have no control over the bank's decision making process. Some banks do not look at offers until the property has been on the market for 5 to 10 days or have a specific date before they review an offer.
WILL I GET A RESPONSE OVER THE WEEKEND?
It's not very likely. Banks are closed over the weekend (and holidays too) and will not respond until normal business hours. Any offer we receive over the weekend will be submitted on the earliest business day in the order they were received.
HOW DOES THE BANK COUNTER AND ACCEPT OFFERS?
Counter offers from the Bank are given to the Listing Agent and are relayed to the Buyer's Agent. When multiple offers are received on the property, the Seller may accept offers as they come in with or without countering to each Buyer for their "Highest and Best" offer. Always send your best offer first! The Bank has the right to select, reject or counter any offer. The Bank may verbally accept your offer, but until the offer is signed, we don't have a contract. It's best if you are working with your own agent, to choose an agent who has experience working with bank owned properties.
WHAT IS A BANK ADDENDUM? DO I REALLY NEED TO SIGN THIS?
A Bank Addendum is a property specific form that you will be required to sign as part of the Contract, and YES, you need to sign them. It is not optional. Bank Addendums can not be changed or modified in any way! We suggest you read it carefully and understand each and every section. If you are unsure, seek professional legal advice or consult an attorney.
HOW LONG WILL IT TAKE TO CLOSE?
Generally you will have 15 to 45 days from mutual acceptance to close the transaction. Often the proposed closing date on the original offer is unrealistic due to the elongated negotiation and acceptance process with the REO departments. The Asset Manager knows that you can't close in a week and a half (unless your offer is cash). They are not here to work against you; but they will assume that you have taken the time prior to making an offer to become pre-approved for the loan and that there will be no delays beyond the closing period. Working with an agent who specializes in REO transactions and being sure that your contract package is completely filled out can help avoid delays in getting your offer signed.
WHO CHOOSES THE TITLE COMPANY?
The Buyer chooses the Title Company, but it is highly recommended that the Buyer use the bank's title company or attorney. This is because they were usually the same attorney that handled the foreclosure and they have the deed already to go. They also may give the buyer a discount on services or may offer a free title insurance policy. We suggest you call the title company they recommend to compare fees before you make a decision.
CAN I DO INSPECTIONS AND HOW ARE THEY SET UP?
The Buyer has the right to inspect the property within the frame as agreed upon if written into the contract of sale. All inspections including well, septic and termite, must be done at this time. Seller will not order or pay for any inspections, retests or repairs. It is absolutely essential that you give us 3 to 5 business days notice prior to scheduling your inspection to have utilities turned on. Some utilities may be on prior to your making an offer, while others may not be. The Listing Agent has NO CONTROL over the work schedules of the local utility companies. As such, neither the Listing Agent, nor the Bank, will be responsible for re-inspections and/or associated fees. It is not a bad idea to visit the property several days PRIOR to the inspection to check if systems are on and working.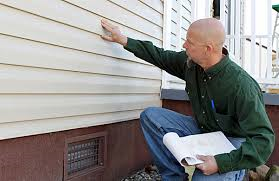 CAN I BACK OUT IF I AM ARE NOT SATISFIED WITH THE INSPECTIONS?
The Buyer has the right to cancel the contract and receive their deposit back if they do so in writing via a release agreement and a copy of the inspection report within the contractual time specified in the Bank Addendum. Sending the home inspection report alone is not a valid release.
WILL THE BANK PAY FOR ANY REPAIRS?
More than likely, the Buyer, not the bank, will be responsible for any and all repairs since this is an as-is sale. However, if the Buyer's Lender requires FHA or VA repairs, that may be a possibility. Please contact the Listing Agent if you have questions.
DO YOU KNOW HOW OLD IS THE ROOF? DO YOU HAVE ANY INFORMATION ON THE HOMES CONDITION? DO YOU HAVE BOUNDARY SURVEYS?
We do not have any information to how old parts of the home are, if items have been replaced, nor do we know anything about the condition, repairs that were made, nor do we have surveys or plats. Unless a previous Buyer did a home inspection and we have a copy of the report on file, or the bank has made the repairs themselves, we otherwise have no information.
DO YOU KNOW THE PREVIOUS OWNERS OR HOW LONG IT WAS VACANT?
In most cases, we have never met the former owners, so we have no way to know when they left, or to ask them about the condition or the home or any problems. We can tell you if the home was vacant when we acquired the property, but if the home was vacant prior to our receiving the property in inventory; we are not sure of an exact date.
I HAVE A HOME TO SELL, WILL THE BANK ACCEPT A CONTINGENT OFFER?
It is highly unlikely that the bank will accept a contingent sale. In some rare cases they will, depending on that particular property. It's best to contact the listing agent so they can help you and to see if there is a possibility of the bank accepting a contingency.
If the bank accepts an offer, then finds out later that the buyer really does need to sell a home in order to purchase, and it hasn't been disclosed to the bank, the sale will be immediately cancelled and the buyer will forfeit their deposit.
DOES THE BANK OFFER FINANCING?
Absolutely! If they do, it will be noted in the MLS who is the appropriate lender you can contact. They do have special financing programs and incentives to use their lenders as well as rehab loans for some of our properties that need fixing up.
CAN THE LISTING AGENT HELP ME BUY A FORECLOSURE?
YES I CAN!
If you are looking to purchase a bank owned home, you should have someone that can help you who knows every aspect of foreclosures. I have settled hundreds of REO's and can help you with every step of the way. There are so many great deals on homes priced below their appraised value on the market now and you deserve an agent who has the knowledge and skills to get you into the right property!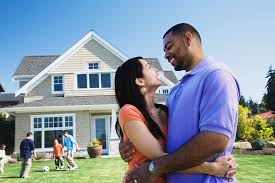 If you are trying to buy a bank owned property and get a great deal on a home priced well below market value, contact me and I can tell you how you can get your offer accepted by the banks. Make your offer stand out and get that property before anyone else!
If you have any questions, please feel free to call me. I look forward to working with you!




This report is for informational purposes only and is not legal advice or contractually binding in any way. All banks have different requirements for each sale. See your specific contract and addendums for more information.