Kim Novak is a SFR (Short Sale and Foreclosure Resource) and CDPE (Certified Distressed Property Expert) that can help you if you are facing a possible foreclosure. There are many options out there to help you during this difficult time.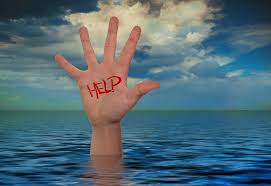 Tips on How to Avoid Foreclosure!
Are you having trouble keeping up with your mortgage payments? Have you received a notice from your lender asking you to contact them?
· Don't ignore the problem.
The further behind you become, the harder it will be to reinstate your loan and the more likely that you will lose your home.
· Contact your lender as soon as you realize that you have a problem.
Lenders do not want your house. They have options to help borrowers through difficult financial times.
· Open and respond to all mail from your lender.
The first notices you receive will offer good information about foreclosure prevention options that can help you weather financial problems. Later mail may include important notice of pending legal action. Your failure to open the mail will not be an excuse in foreclosure court. So OPEN ALL MAIL FROM YOUR LENDER
· Know your mortgage rights.
Find your loan documents and read them so you know what your lender may do if you can't make your payments. Learn about the foreclosure laws and timeframes in your state (as every state is different) by contacting the State Government Housing Office.
· Understand foreclosure prevention options.
For valuable information about foreclosure prevention, call us at 410-702-4442 to find out how to prevent your foreclosure.