Hear what many satisfied clients, military buyers, REO clients, and other real estate professionals have said about working with Kim Novak.....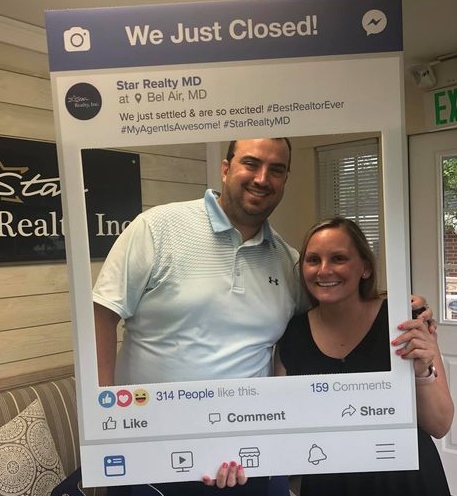 "Kim is very knowledgeable about real estate and has helped us buy our first home, so it was no question that we came back to her 12 years later to sell our starter home and buy our move up home! She was able to help us get into our home quickly and painlessly. She is professional and patient as well! We recommend her to all our friends!" - Christina and Josh Burton, Buyer Clients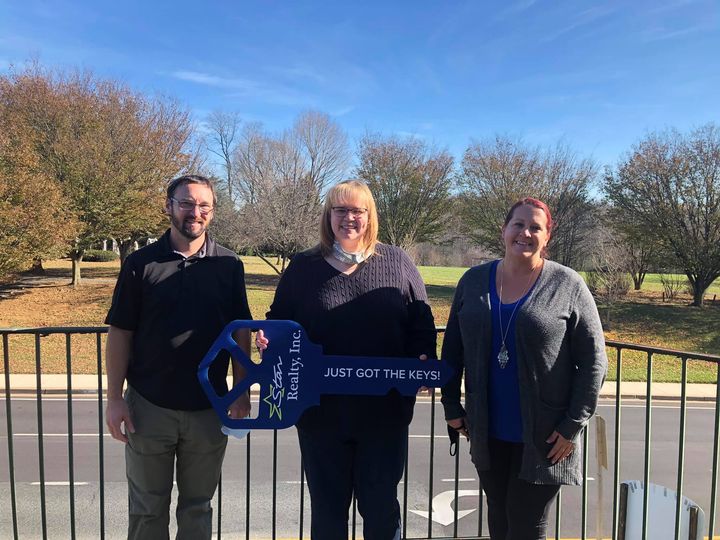 "I really appreciated the personal attention from Kim. She was incredibly responsive and proved to be knowledgeable about the area and the market. She made selling and buying our home a breeze. I would be happy to recommend her to any of my friends that are looking to buy or sell a home!" -Faith Ward, Client (home owner bought and sold with Kim)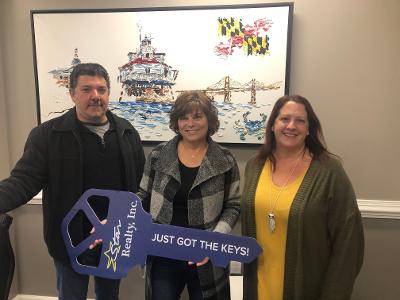 "Kim did a wonderful job selling our home! She immediately responded to any questions we had, and kept us updated on the progress. She was professional, and always went the extra mile! I highly recommend her!" - John and Stephanie Gatto (Sellers)


"Kim is extremely knowledgeable of Maryland Properties. She has earned a reputation for delivering top notch sales and settlement services to her clients. You can trust her to get things done and get you into a property to match your every detail." -James Cornell, Client (buyer)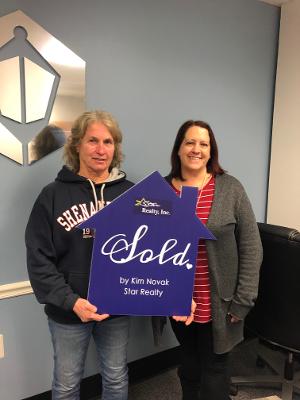 "Loved working with Kim Novak at Star Realty, in Bel Air, MD. She helped us sell my mother's home. Kim promptly responded every single time we contacted her, had super suggestions about staging the house and took excellent photos that really showcased the home. With her guidance our home was under contract within 3 days of it going on the market, and the sale was completed within 5 wks. Amazing. On top of everything else, Kim is a very nice person."
-Cindy Williamson, (Seller)







"I'm very pleased with everything about star realty. Kim was very professional and kept me informed every step of the way. The photos that she took of my home showed it beautifully. I received an offer for list price in a little over a week. I highly recommend Star Realty."
- Delores and Lou Clarkson (Sellers)




"Kim is very skilled at selling real estate. She assisted me and my wife selling my fathers home which needed a lot of work. We had quite a few offers come very quick. The one we selected ended up walking away after the inspection, but Kim was persistent and found another buyer for the home that was able to close in the same time frame as the original buyer. Very professional and hardworking agent and team. I would use her again."
- Mark Martin (Seller)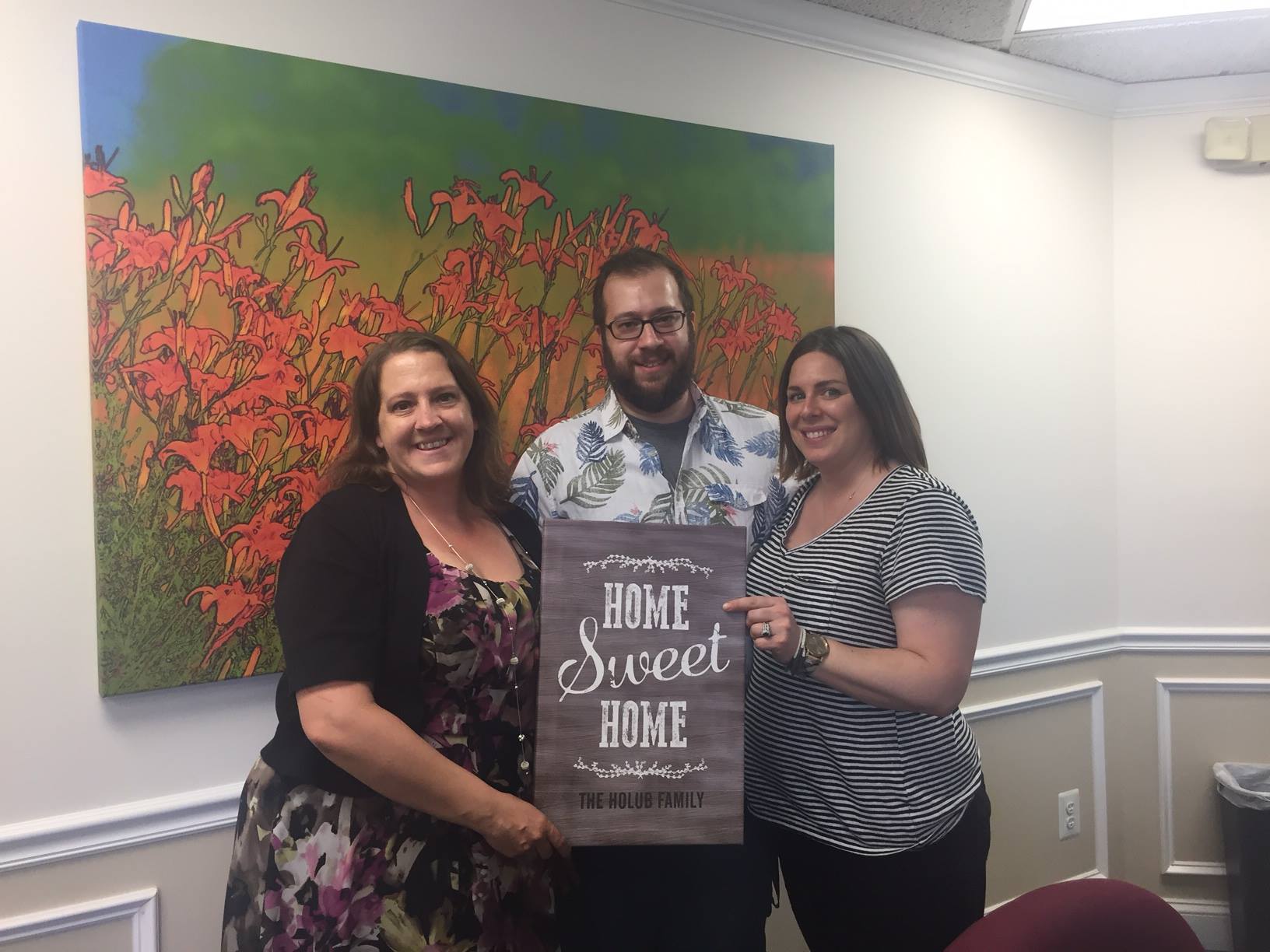 "As first time home buyers, Kim made our process super easy and painless!! We were thrilled with Star Realty!" - Eben and Liz Holub (Buyers)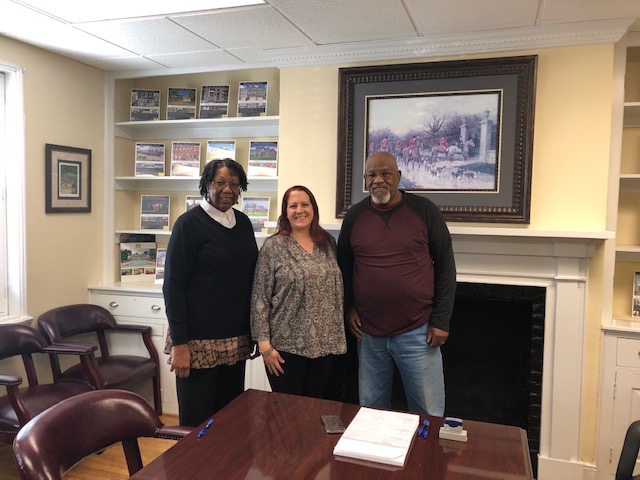 "From the very first meeting with Kim until closing my confidence in her was extremely comforting. Every step of the seller process was made easy because she is very knowledgeable and able to navigate the process of selling a home. The best thing I liked was the ease of how to communitcate with her. During the first meeting we established a timeline that was very helpful in getting me where I wanted to be in the process. We started in January, officially put the house on the market February 1, 2019, and SOLD March 4, 2019! The target deadline we set was May. Selling the house 2 months under schedule is not bad at all considering it was the dead of winter. Kim preferred communicating via email with me and once that was established it was easy to get all of my questions answered within the same day. The ability to use fax, computer, email and telephone all made it easy to transfer documents to each other. There are obviously mixed emotions when selling a house and Kim made sure I didn't drop rock bottom by encouraging me along the way. It is safe to say she is one of the top Realtors in Harford County and her services go above and beyond. Don't hesitate when looking for a Realtor to move your property, call Kim. She has a repertoire of resoursceful people to help her find the right combination of seller/buyer contacts to assist you along the way. I never dreamed the house would sell within a month, remember I was stuck on winter and people don't look for houses in winter. Wrong thought pattern. Kim is the best realtor and she has a track record to show for it." -Elaine and Daniel Griffin, Sellers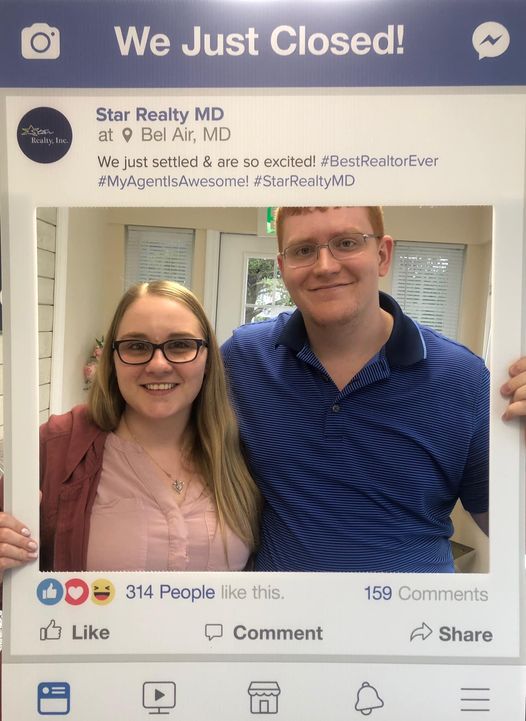 "I've worked with Kim for many years and she is very knowledgeable and professional! I've recommended her to several of my own clients, family members and friends!" – Chris G., Buyer Client
"Kim Novak has managed REO's for REO World for several years providing outstanding performance. Her knowledge of the market along with consistent quality, representation of all properties regardless of type or value, quick, accurate property inspections and price opinions, knowledge of competent, trustworthy contractors and vendors, and quick response times has made Kim one of our top performing agents. I highly recommend Kim for managing and marketing of REO's. She is professional and efficient and would make a great asset to any REO company for the disposing of assets for the highest price in the shortest amount of time." - Tan Li, Asset Manager at REO World, REO Client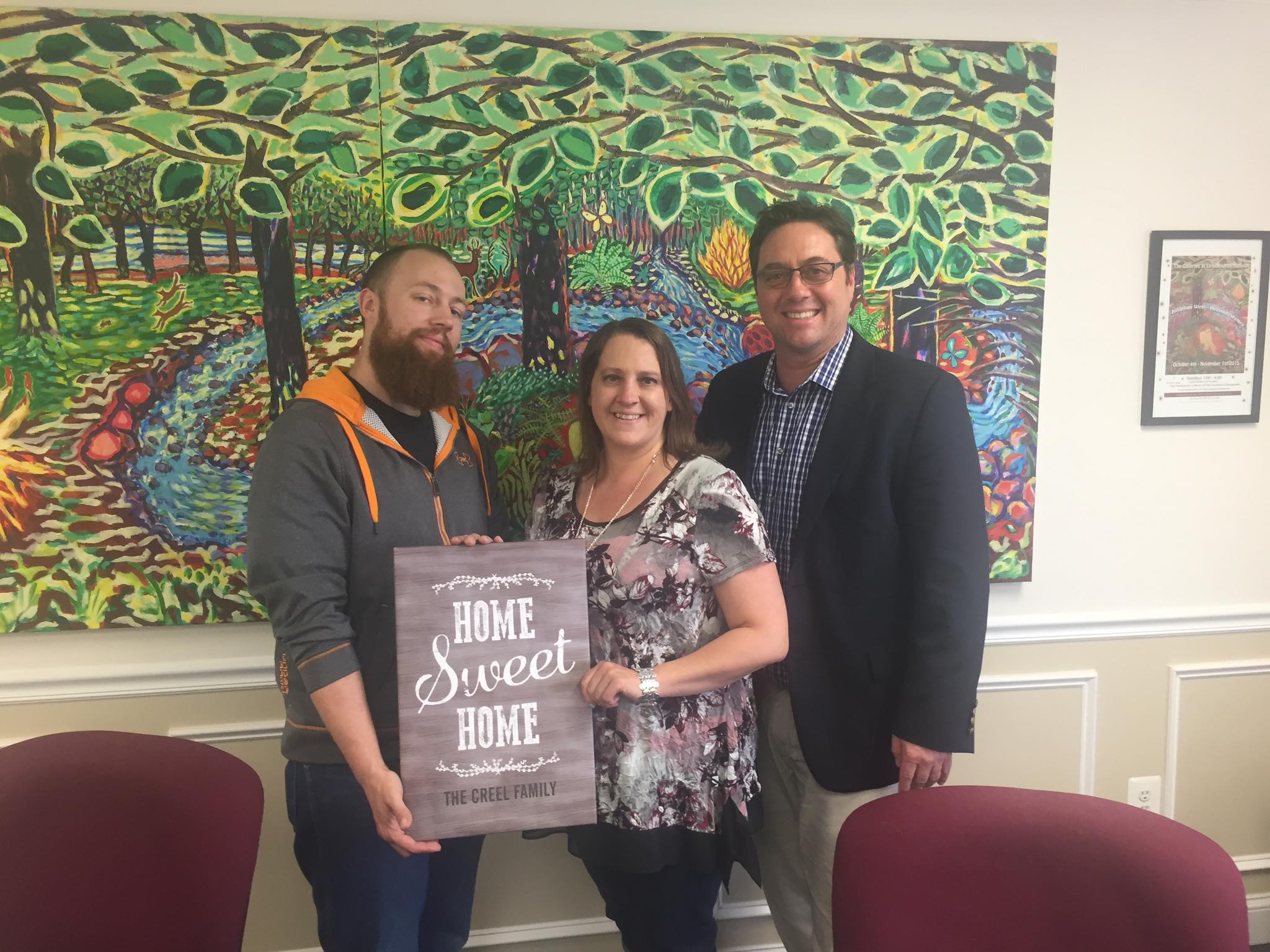 "My agent was Kim Novak, and she was absolutely amazing! She answered everyone of my questions, lined up home inspections and connected me with a great lender too. We found the exact house we were looking for and she helped me get the home at a price less than what the sellers were asking and I got closing help paid by the sellers too." - Matt Creel (Buyer)


"I have dealt with a lot of agents with REO properties and you are by far the most responsive and professional I have ever dealt with. Thank you!" - Doug Ashley, Broker, Doug Ashley Realtors, LLC
"I work with a lot of realtors and Kim without a doubt is outstanding. I am no just talking as a consumer but as a mortgage professional as well, I would want Kim working with me. Have had a working relationship with Kim since 2010. She took the time to show my family houses in Abingdon. Kim is a true professional." - John Dalesio, Lender and Buyer Client


"Kim I don't call you "My go to Girl" for nothing. I wish I had one of you in every state! As an Asset Manager it is a pleasure to know you have a true real estate professional handling your assets. I don't think there is a bigger compliment I could pay you but to be able to honestly say "You know your business, you know your market area and you know how to sell properties". I always enjoy working with you and I hope we close another one real soon. I know we will. Thanks again for all the hard work!" - Tim Ransom, Asset Manager at One West Bank, REO Client



"As an REO asset manager, it is extremely important to have a strong REO agent that is responsive and will give you an honest assessment of a property within your inventory – in short – they are your eyes and ears on the ground. You need a skilled local professional that understands the local real estate market and can communicate a proper marketing/sales strategy for that individual asset to ensure it gets sold quickly and with the best return possible for the client. I had the pleasure of working with Kim Novak to help sell many assets over a 4 year period and can say she is a true professional in every sense of the word. I always knew that the property assignment was in good hands and that I would get an accurate and honest assessment which would help me greatly in communicating the proper sales strategy to my clients to ultimately get them SOLD with confidence that the bottom line return was as good as possible at that moment in time. If you are looking for a true Real Estate Professional, I highly recommend Kim Novak!" – Keith Russell, Asset Manager at National Default Services, REO Client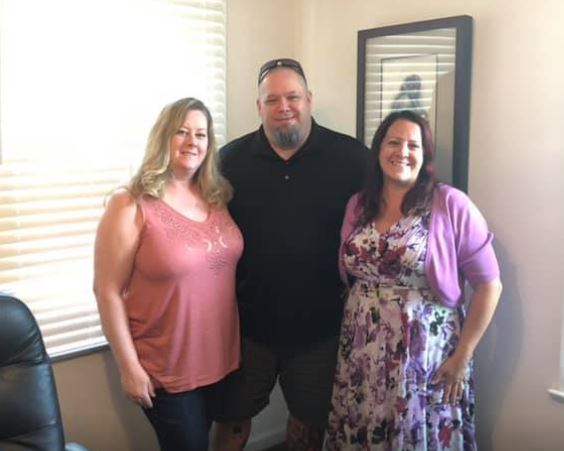 "I just wanted to take a moment to thank you for the co-op you did with Rebecca Roemer the Hirschhorn Group on Kirkaldy Way. Rebecca enjoyed working with you and appreciates all you did in ensuring that the property closed. It's always a pleasure working with agents who display professionalism and dedication to our trade. I look forward to doing another co-op together- hopefully very soon! Again, my thanks!" - Diana Hirshhorn, Realtor, Long and Foster

"Kim is very prompt, efficient and knowledgeable. I have worked with her on a few real estate transactions. Looking forward to working on another deal." - F. Joe Mohamed, Owner/Broker, Hutfinder.com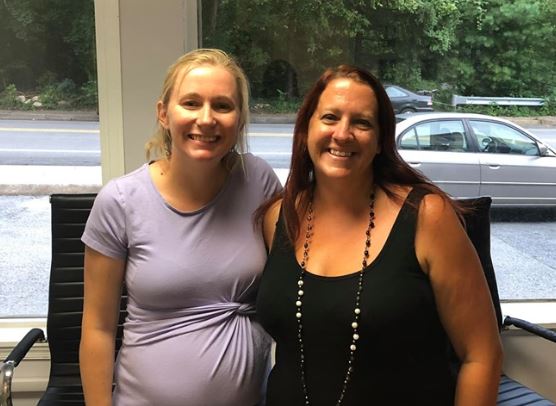 "Kim is one of the most knowledgeable agents in the business. She is a true professional who is committed to helping her clients get what they want- the best price on the sale or purchase of their home. I've never met a team of agents who speak more highly of their broker/mentor than the way Kim's team speaks of her. It's always a pleasure to work with her. She gets the job done!" - Rachel Krall, Universal Title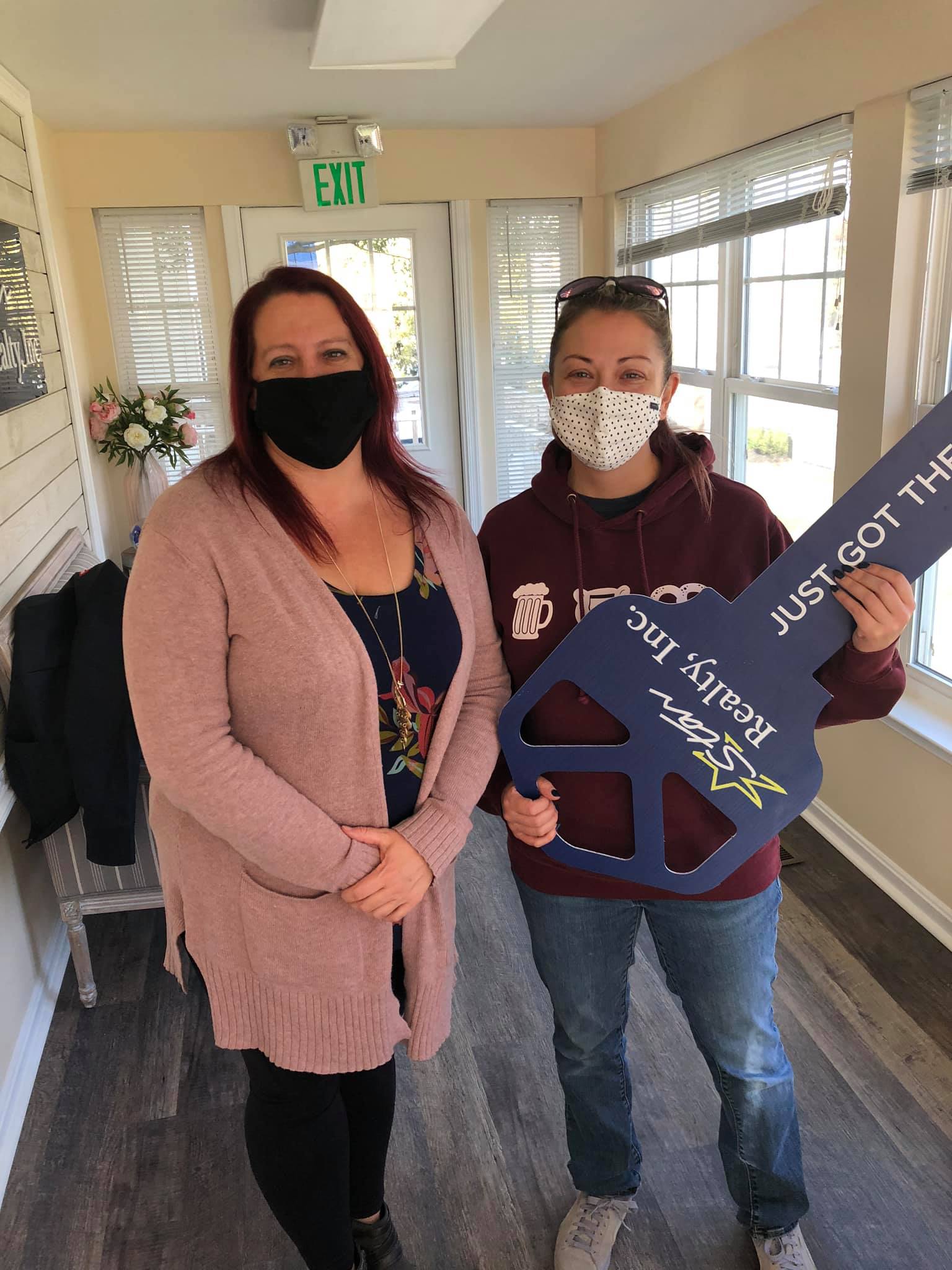 "Kim, you have been a real pleasure to work with, your responses have been dead on, and our questions have always been answered on time ASAP! And you have been a fantastic help. I've also learned from you which is more valuable than anything else since I had never been involved with a foreclosure before. So, thank you again and if there is anyone else that you would like me to tell that too just ask and I will." - Greg Alford, Realtor, Keller Williams
"Kim, I do appreciate your outstanding customer service and you are the best in the REO business by far!" -Beth Arvey, Remax
"Great attention to detail and support for their clients!!" - Billy Apostolou, Universal Title
What clients have said about our All-Star Agents:

Jeremy Novak, Sales Assoicate: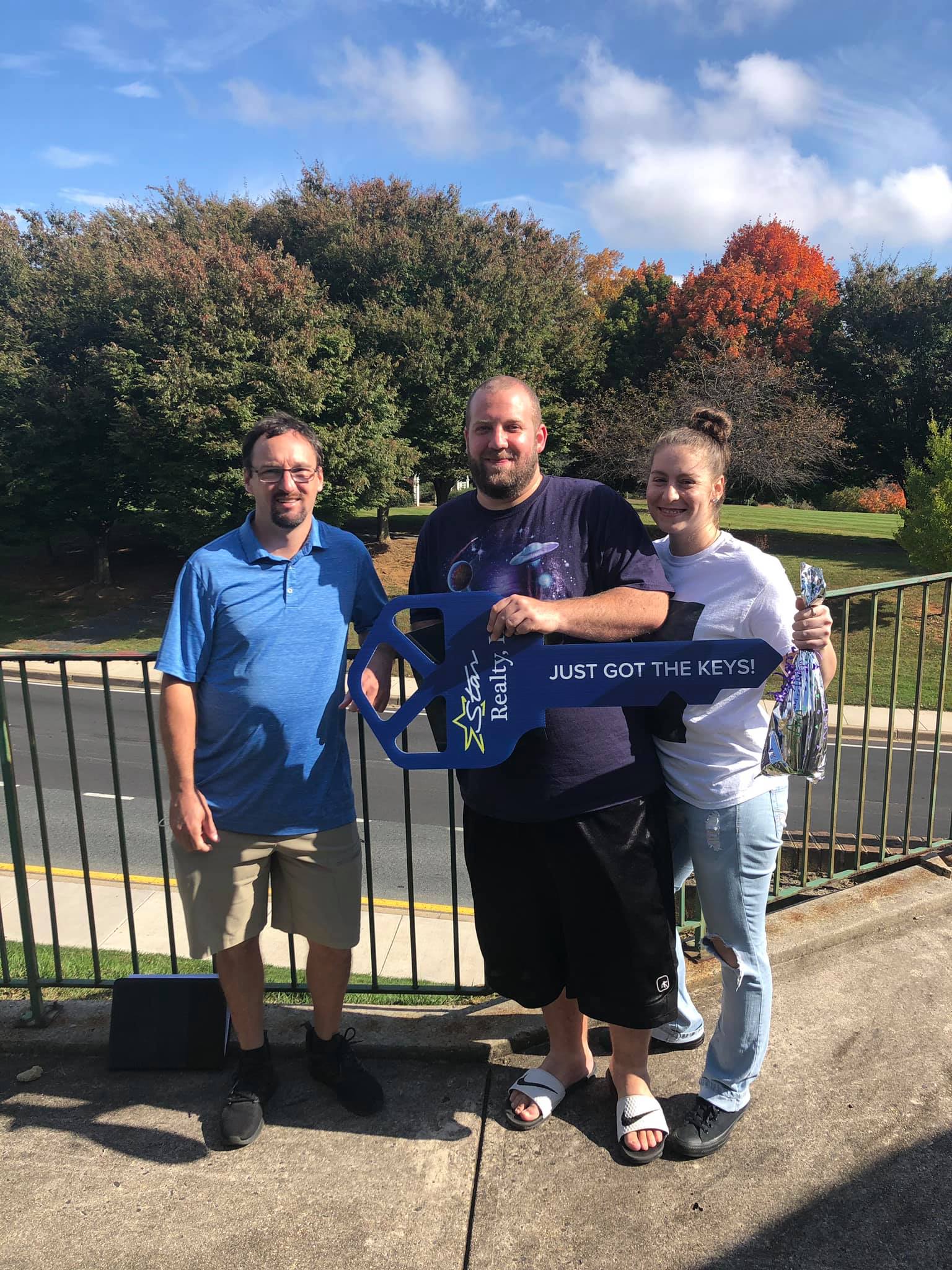 "Highly recommend Star Realty as Jeremy was an amazing realtor to work with and made our first time buying a house a very easy and smooth operation. From day one Jeremy made the entire process as simple as possible and relieved a lot of stress from the buying process. Only a few weeks of looking and I'm now a home owner! Amazing and enjoyable experience and would highly recommend Star Realty!" -Damien Mooring, Buyer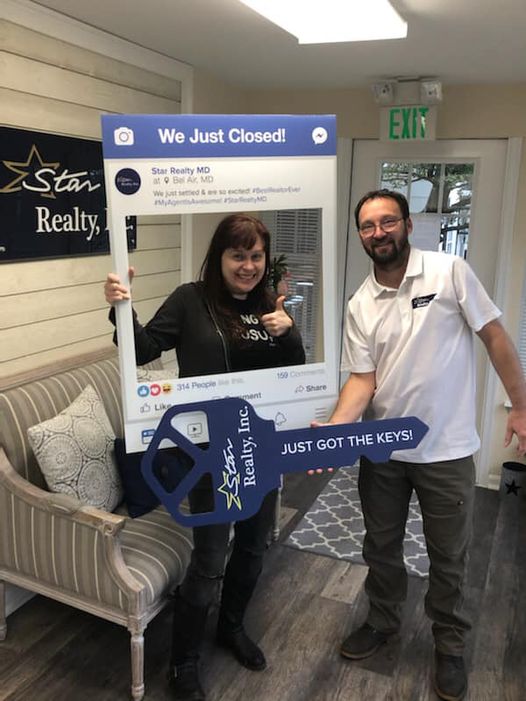 "I just purchased my first home with Jeremy Novak and Star Realty after waiting many years and being on the fence about buying my first home. I finally took the jump and I can say that Jeremy made the whole process so easy and I have no regrets! He was professional and always answered the phone when I called. I would recommend him to all my friends." -Karen Wlodarski, Buyer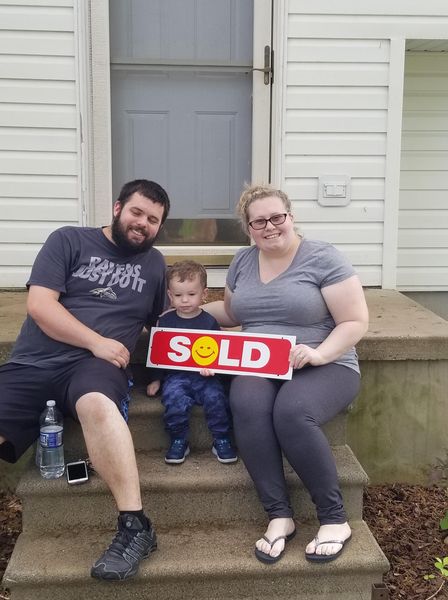 Ryan Dona, Sales Associate: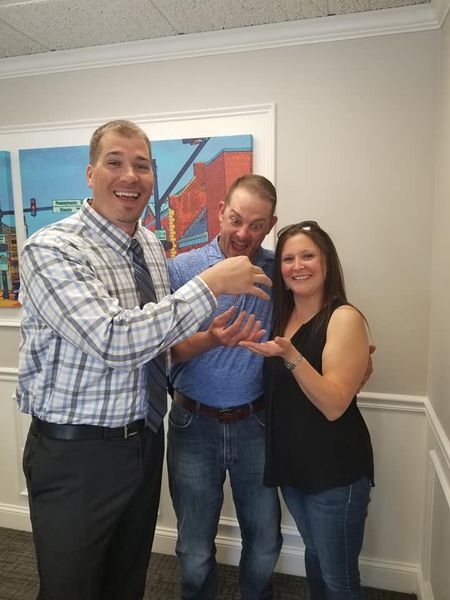 We highly recommend Ryan and will tell anyone we hear wishing to move to this area to contact him. Thank you Ryan for all you did for us to make our move easier and pleasant. - Cheryl Quatrano, Buyer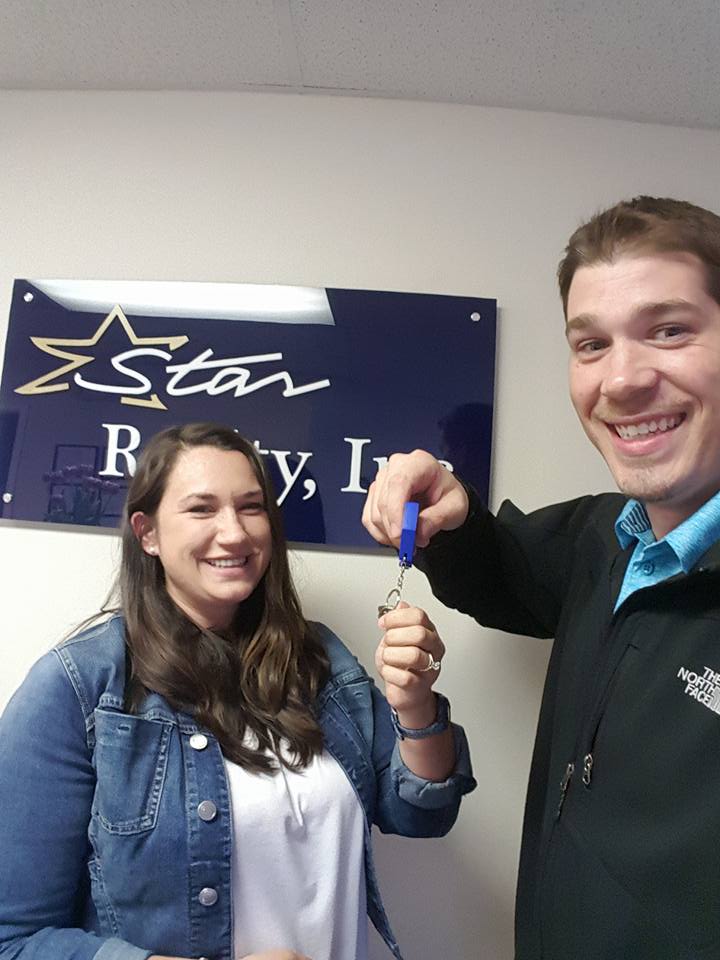 "Ryan Dona was a really motivated buying agent. He worked tirelessly to get us a good deal and we found the right home even from 2,000 miles away. He made the move to Maryland easy!" - Amanda Young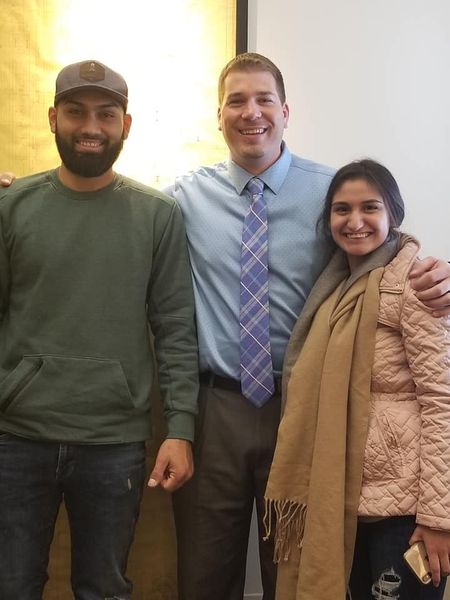 "Ryan has been phenominal! We like his mild (not pushy) manner. We really apprieciate that he always catered to "our" unique needs! It is our pleasure to recomend him and Star Realty!" - Rich and Linda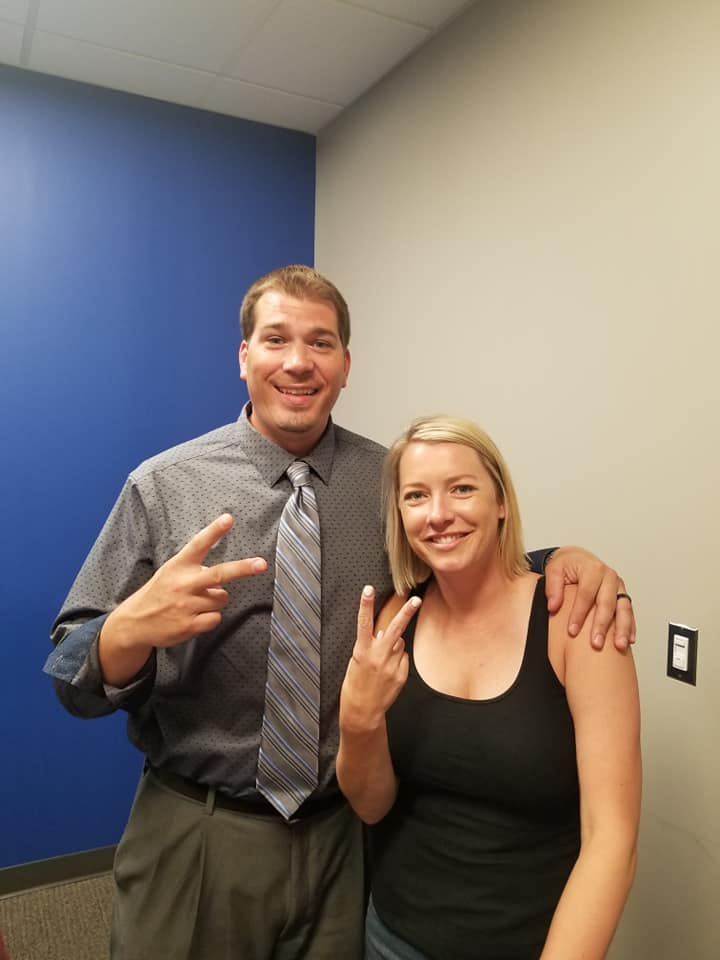 "Ryan was great! He was patient with our needs and want of both my wife and I. He helped us meet in the middle." - Matt and Gillian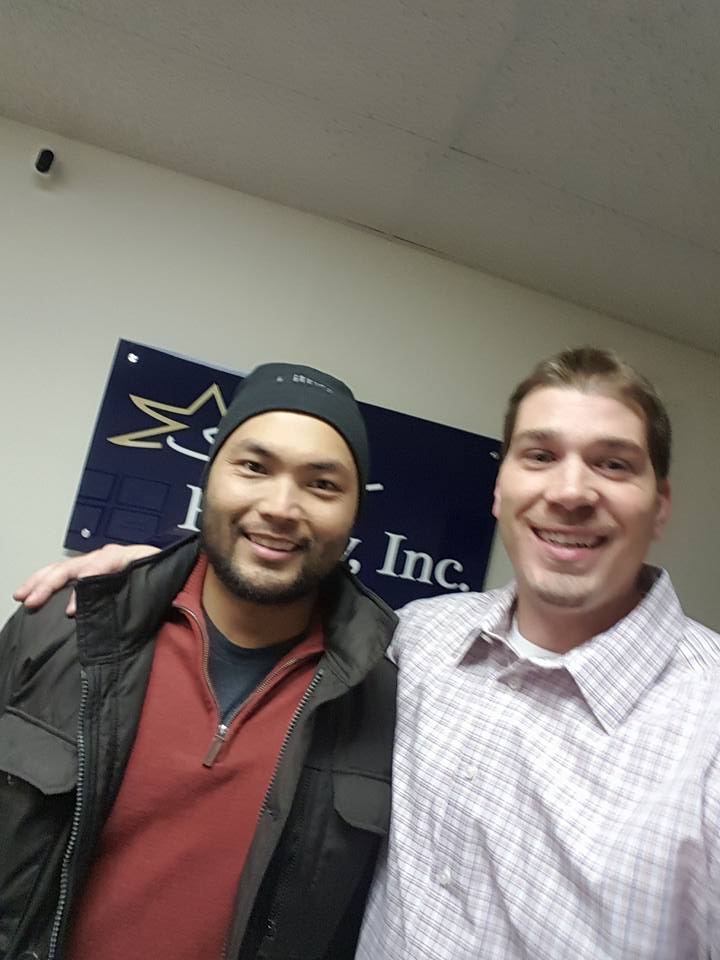 "I wanted to let you know how lucky you are to have Ryan Dona in your team. Ryan has been a fantastic addition to my "team" in my quest in acquiring investment properties in Baltimore and Harford Counties. My primary criteria in finding a local agent is their high availability and accessibility – and Ryan met and exceeded my expectations. I am very fortunate to find someone that can move at my pace, whether it's 110% or throttled down to an idle. He's been a tremendous resource with excellent work ethics and I'm glad he's on my side. Ryan simply gets it done with his can-do positive attitude. I look forward to our future growth together in buying rentals or looking for properties to flip. I'm sure you've already discovered that you have a gem in your hands." – Chris B.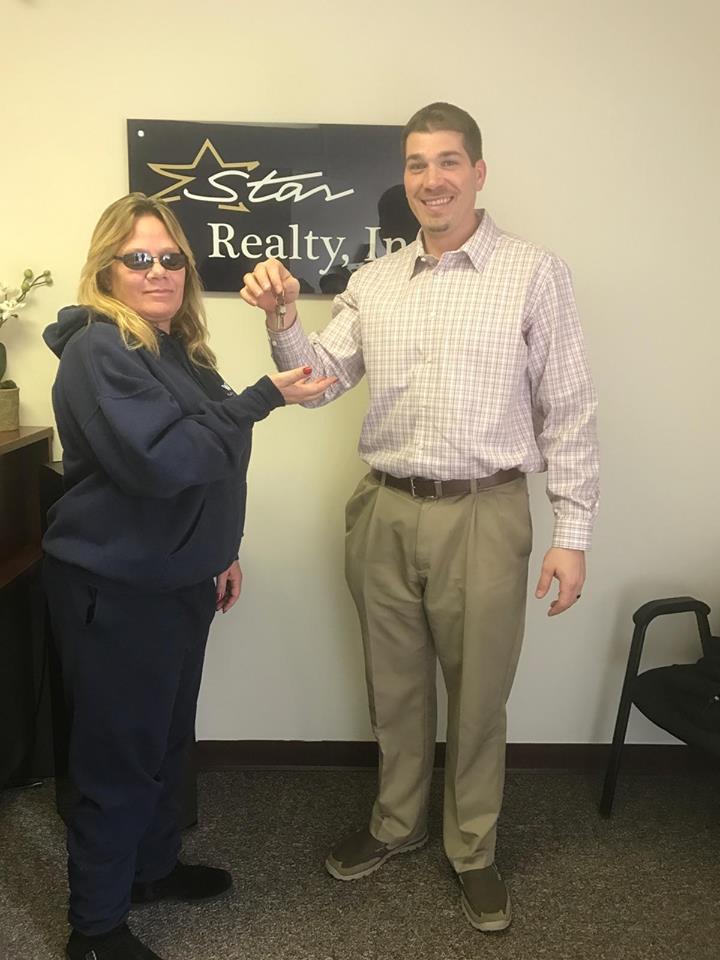 "Ryan was great. He handled everything quick, weekend and all! 5 star service. Highly recommended." – Shawn P.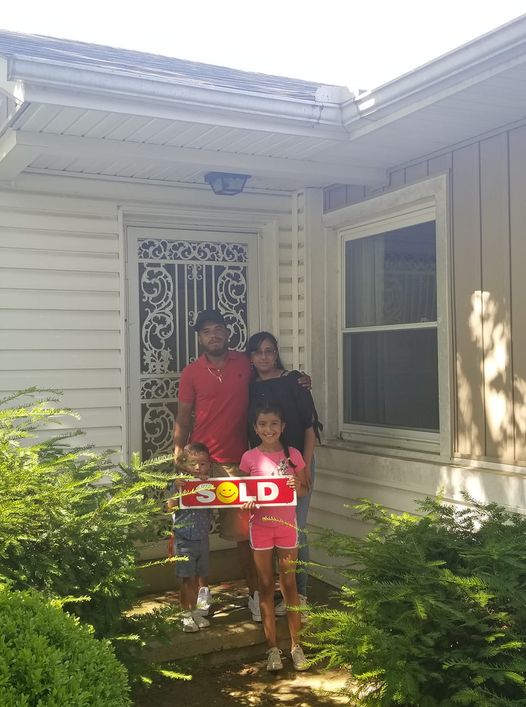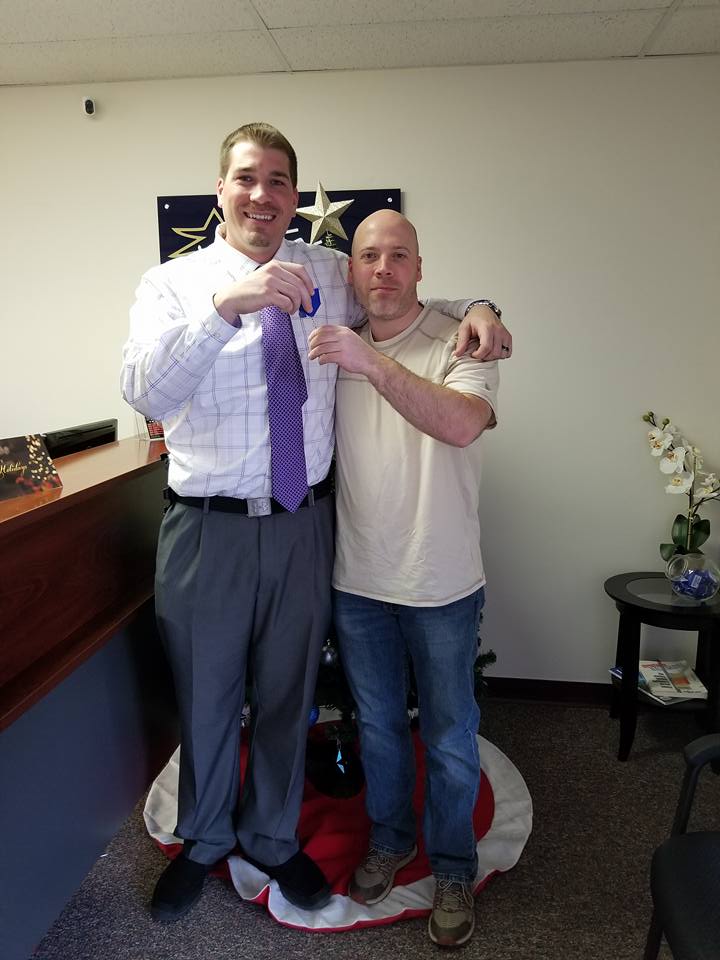 "Ryan was fantastic. I saw a lot of agents during my process and he was the one that I stuck with. He was very understanding of my needs and worked tirelessly at all hours to get this deal done. That was easy!" - Jason Bock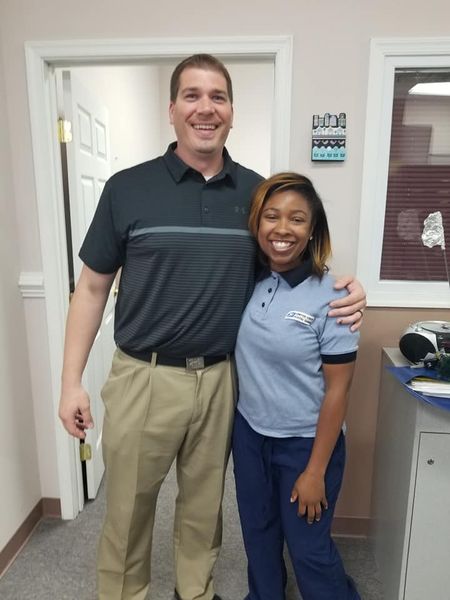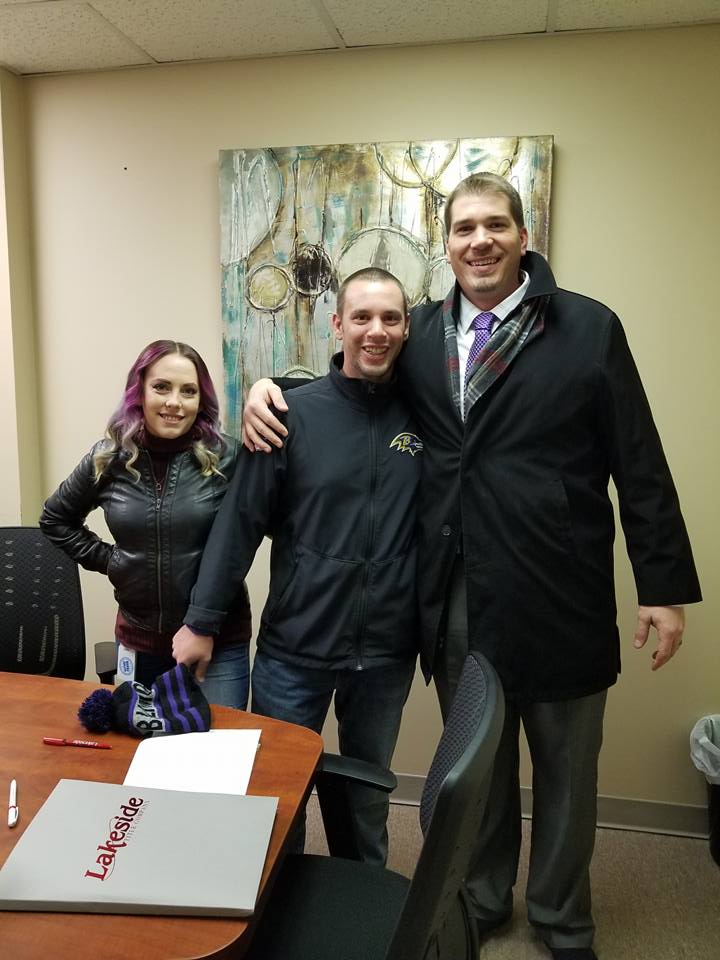 "Ryan was the perfect agent! He went above and beyond to make the home buying process easy and fun. He was personable and professional. We have already given his information to a friend looking to buy!" - The DePasquales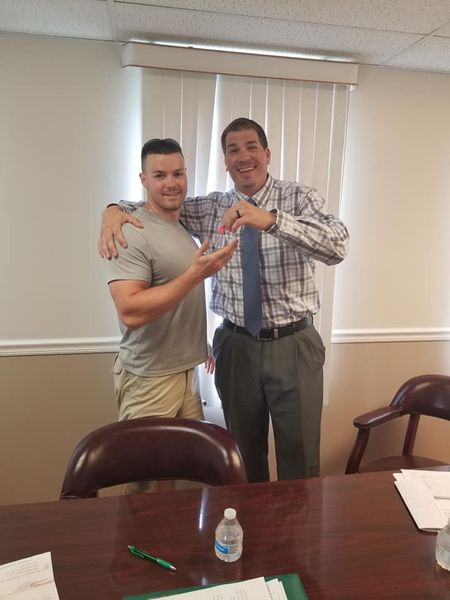 "Working with Ryan was an awesome experience. Ryan stayed in contact with me everyday. I will be putting his name out there for the best realtor I have ever came in contact with!" - Barbara Smith, Buyer



Violet Bujak, Associate Broker:
"I have known Violet since our daughters went to the same elementary school. It was such a pleasure and a wonderful experience having her as my real estate agent in purchasing my townhome as a first-time home buyer. Her exceptional knowledge, assertiveness, and hard work along with her compassion and beautiful energy made the destination to my journey a dream come true. I am forever grateful to Violet as I navigate the next chapter in my life." - Joy Greene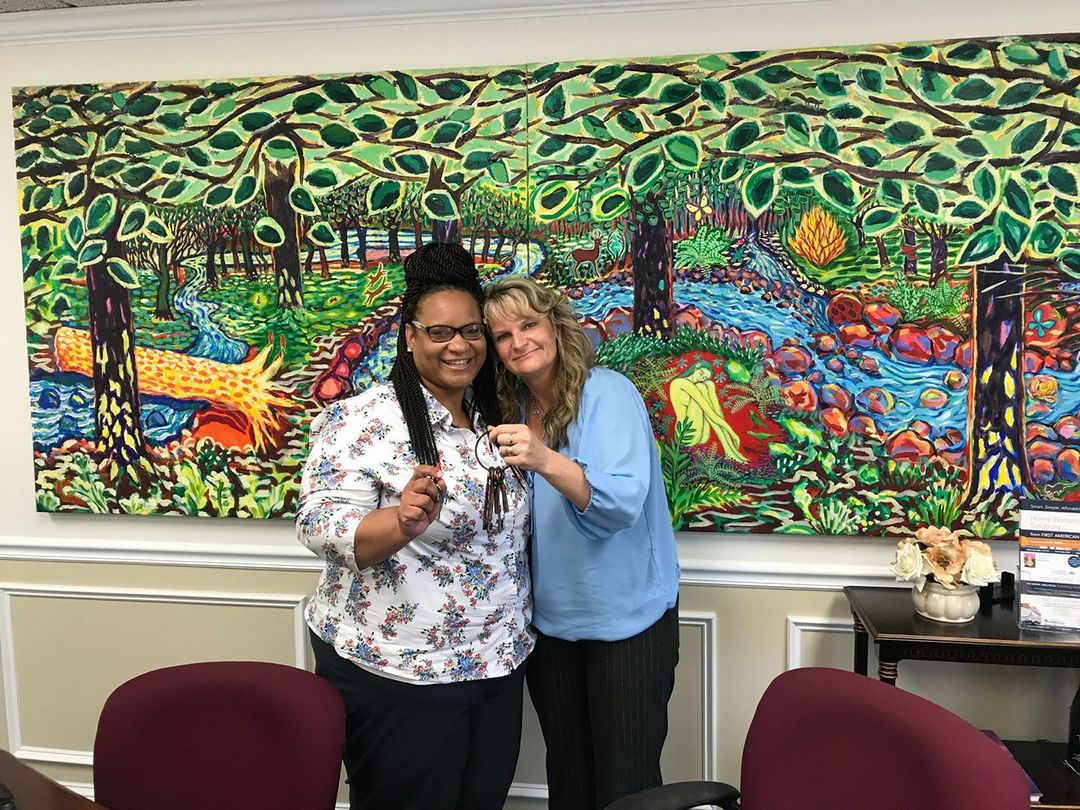 "Violet is absolutely incredible. She's been in the business for a very long time so her knowledge and and expertise is phenomenal. She's honest, a hard worker, and doesn't wait to get things done when needed. Thank you for all your help, Violet. We love our new home!" - Zillow Review
"We love to work with Violet . She is very knowledgeable he is extremely patient and always has a great solution for any situation. She is a wonderful adviser and has wonderful comuntcation skills !" - Zillow Review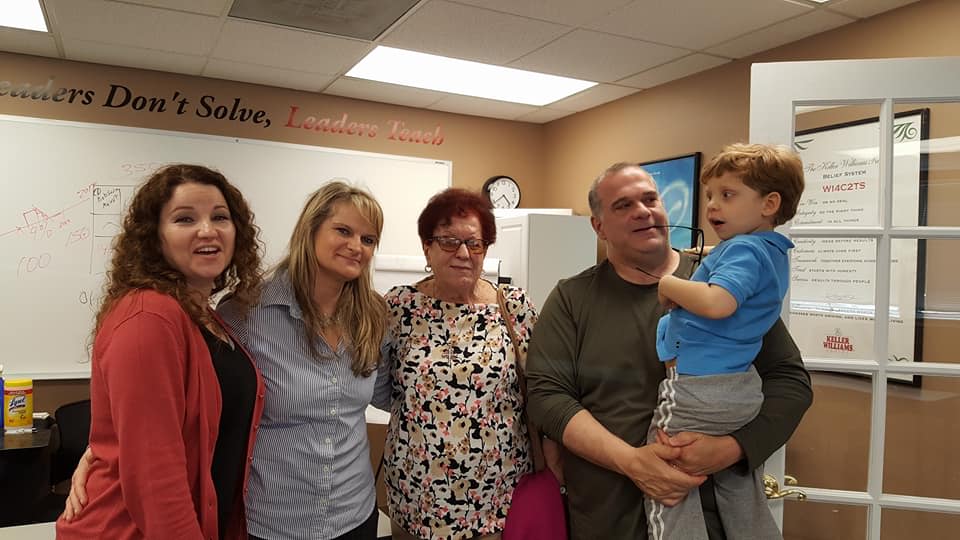 "We had a wonderful experience working with Violet Bujak. She is extremely knowledgeable about the real estate market & a pleasure to work with. I believe that without Violet we would not have purchased our home. If your looking for an agent who cares & will go the extra mile for you then look no further. Violet is simply amazing!" - Zillow Review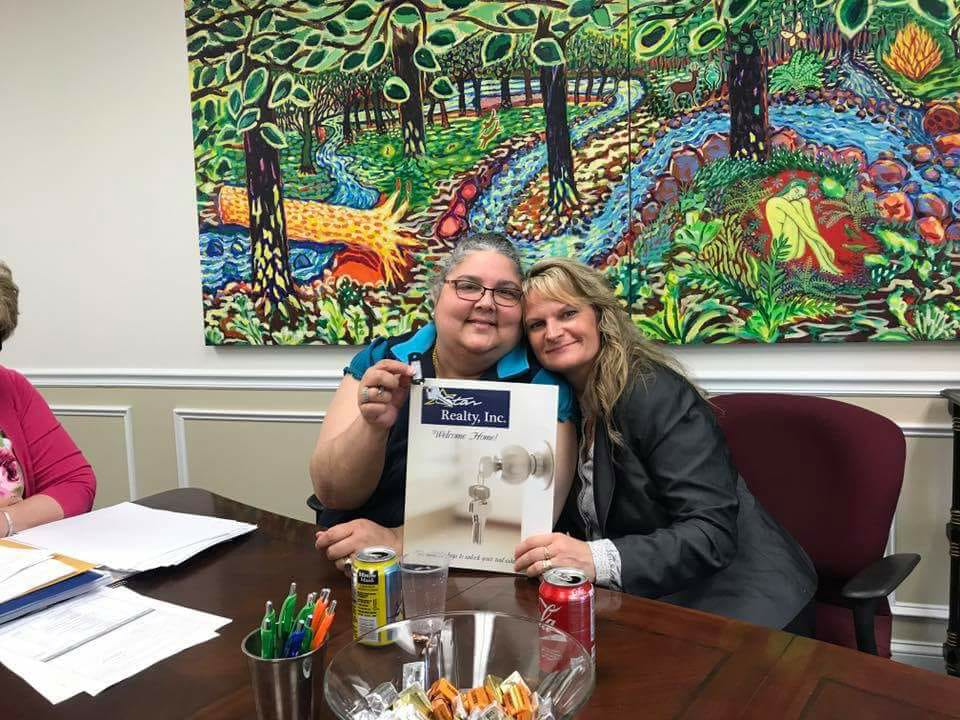 "Violet Bujak is as good as it gets, in your search of a realtor. She is a true professional in every aspect. She went above and beyond in the difficult sale of my home. My situation was difficult, as I had to compete with new construction and Violet's skills in marketing and negotiating got my home sold. Violet got my home sold in a shorter time, than it was previously listed with another realtor. She also found my new home within my stressful time constraint. She found my new home in a less than a month and negotiated an offer, which ultimately beat a multiple offer situation. She found me the perfect home within my budget and set me up with financing contact ultimately getting me to settlement in less than 30 days. Violet is a knowledgeable, extremely personable professional, very straightforward and honest, but will go above and beyond to meet your needs. I love my new home and I will be forever grateful for all of Violet's hard work for getting me here." - Zillow Review